Who We Are
David Gonsalves
Founder and Executive Director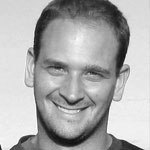 David is a Chartered Accountant and a graduate of Dalhousie University (BComm '01). He is currently employed as the Controller of a Canadian subsidiary of Magna International Inc. David has visited Mwanza on several occasions where he has worked with children living in orphanages and met disadvantaged children living in marginalized communities and on the streets of Mwanza. He has also participated in discussions with school officials and teachers to learn about the challenges facing the education system in Tanzania and the importance of education in shaping Tanzania's future. These experiences have inspired David to establish Masomo For Children in order to provide educational opportunities to vulnerable children and youths living in one of the poorest regions in the world.
Raymond Jordan
President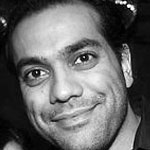 Raymond is a graduate of Dalhousie University (BComm '01) who currently works as a sales manager at Planet People. Raymond previously worked as the Director of Marketing for AIESEC, which is the world's largest student-run organization that provides opportunities for young people to become active global citizens. Raymond's experiences as a teacher in Korea and Indonesia have also motivated him to take action to support the education of youth worldwide.
Jasmine Plummer
Vice-President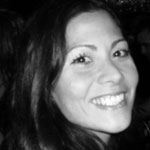 Jasmine is a graduate of University of Toronto (Ph.D, Molecular Genetics '11) and Dalhousie University (MSc, Neuroscience, Physiology and Biophysics '02). During her doctoral studies, Jasmine lectured at Duke University, an experience that made her passionate about education availability. Jasmine's studies have taken her to places all over the world, including underdeveloped countries in Asia. Her experiences in these countries have fostered her strong belief that education is a basic right that should be afforded to everyone, regardless of geographic locale.
Clayton Atto
Director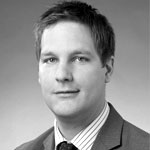 Clayton is a graduate of Dalhousie University (BComm '01), and is now an Associate Director, Major Gifts, at the Princess Margaret Hospital Foundation. Prior to that, he was a Major Gifts Associate at Amnesty International, a fundraising consultant with Funding Matters Inc., and has worked with a diverse group of organizations including the Toronto Foundation for Student Success, the Ukranian Canadian Care Centre and the Japanese Canadian Care Centre. Most recently, Clayton has volunteered with groups such as the Broadview Community Youth Group, the Ontario Crafts Council and Meals on Wheels. Clayton is an active member of the Association of Fundraising Professionals and the Canadian Association of Gift Planners. He is very pleased to be able to lend his experience and talents to fulfilling Masomo For Children's mission.
Rob Fletcher
Director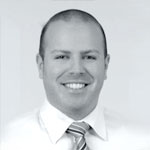 Rob is a graduate of Dalhousie University (BComm '01), and is now a principal of PTC Accounting & Finance, a Toronto-based recruiting firm. Having worked for 6 years as a counselor at Kilcoo Camp in Haliburton, ON, Rob values education as the best way to empower individuals and to bring about social change and development.
Fay Weston
Volunteer Field Representative
Fay currently resides in Mwanza and assists Masomo For Children by administering transactions that cannot be executed from Canada, which enables the charity to remain fully accountable for all of its charitable activities in the Mwanza Region. Fay is employed as a teacher at an international school in Mwanza. Prior to that, she worked as the Community Development and Education Manager for Bridge2Aid, a UK-based charity that operates a not-for-profit dental clinic in Mwanza and a community development program for the poor communities in Tanzania. We are deeply grateful for Fay's generous assistance.
"Only the educated are free." -- Epicteus