What We Do
Why do we work in the Mwanza Region of Tanzania?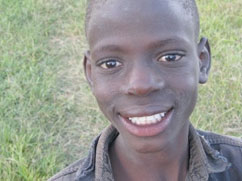 Tanzania is one of the poorest countries in the world. Life expectancy in Tanzania is still less than 50 years, due to the prevalence of HIV/AIDS and malaria. Mwanza, one of 26 regions in Tanzania, has a population of nearly 3 million people. With 85% of its workforce employed in agriculture, the region suffers from low productivity rates and very high unemployment levels. We are connected to other volunteers and NGOs within the Mwanza Region, and it is our belief that a focused effort on the relatively small population of this region provides the greatest opportunity for our organization to make a lasting impact.
What are the challenges faced by orphans and orphanages in Mwanza?
Orphans are the most vulnerable members of society in Mwanza. These are children who have suffered tremendous loss and/or abandonment in their young lives, and will face life beyond the orphanage without the support of a strong family network. A good quality education will help these children face their future challenges with confidence and enable them to reach their full potential for happiness in life.
Most orphanages in Mwanza are very full, severely underfunded and poorly resourced. It is our hope that, by paying for school fees, we will assist orphanage directors by freeing up funds to cover basic priorities, such as food, medicine and clothing.
Why is it so important to ensure that children living in marginalized communities receive a good education?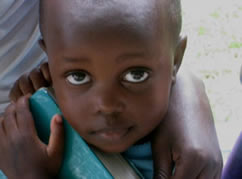 Poor and marginalized communities, such as leprosy camps, are extremely reliant on assistance from NGOs to provide for them. Oftentimes, children living in these communities are not encouraged by their families to attend school; instead, they are expected to work on farms or beg on the streets in order to provide for their families. Education is the key to empowering the children living in these communities to break the cycle of poverty and to gain the independence to care for themselves and each other.
How do we aim to impact local communities in North America?

It is our sincere hope that Masomo for Children will:


create awarenes of the plight of children in sub-Saharan Africa and the importance of education in their lives;
promote a sense of global citizenship;

provide an opportunity for individuals to contribute meaningfully and very directly to an
international cause;

engage community members to volunteer for local and international causes that are important
to them.
"Education is the best weapon which you can use to change the world."
-- Nelson Mandela